Para ver la pagina en Español haga click aquí.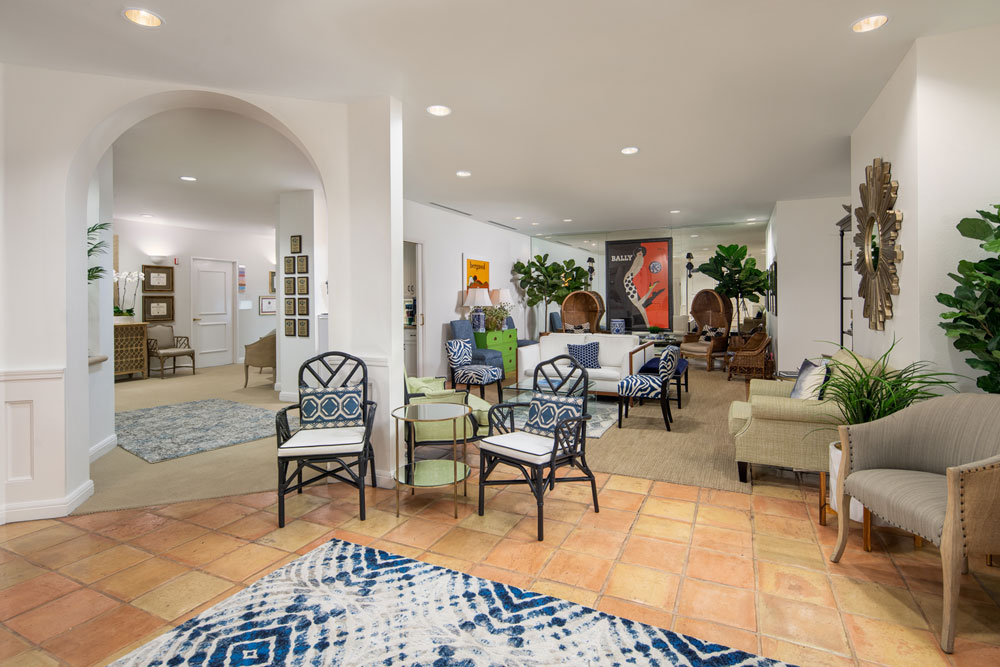 La Jolla Cosmetic Surgery Centre was founded over 30 years ago, in 1988. We were one of the first centers in the world to focus solely on cosmetic surgery. We're also famous for our San Diego patient care and education—visit our GLAMipedia™ to see what we mean.We understand that choosing plastic surgery or non-surgical rejuvenation is a very personal decision. That's why we make every effort to create a welcoming, comfortable environment that ensures privacy and confidentiality. In a beautiful fusion of art and technology, our 12,000 square foot Centre provides a peaceful ambiance. It's conveniently located just off the I-5/San Diego Freeway. The decor is comfortable and homelike so you and your friends or family can relax during your visits.Our state-of-the-art surgical suite is certified with the highest level of accreditation by the American Association for Accreditation of Ambulatory Surgery Facilities, Inc. (AAAASF).
Your staff is so professional and so good at what they do. It's hard to find words warm enough to thank each one of you.LA JOLLA COSMETIC SURGERY CENTRE PATIENT
If you're having cosmetic surgery, your well-being is of utmost importance to us; our Centre is equipped to hospital standards, our anesthesiologists are board-certified, and registered nurses assigned to your operating suite are certified in advanced cardiac life support. After surgery, a nurse will be with you throughout your stay in the recovery room. You can rest assured that our qualified, caring staff will make every effort to keep you safe and comfortable during every stage of the cosmetic process.
Welcome to La Jolla Cosmetic Surgery Centre
When we founded our practice in 1988, we made the decision to create a place where our patients could count on the highest medical quality while being in a comfortable homelike environment. Whether you're coming to us for cosmetic surgery or medical spa treatments, you can be sure that our care and protocols meet the highest standards. Read our story »
Innovative Procedures & Technology
Aesthetic medicine never stops advancing. We keep up with the latest procedures and technology, vetting and testing emerging treatments and offering you only those options that meet our strict standards for safety, quality, and efficacy. See what's new at LJCSC »
Meet Marie Olesen, LJCSC Chief Executive Officer
Marie has been a part of LJCSC since the very beginning. She has been instrumental in building our culture of safety and excellence. Thanks to Marie's leadership and clear passion for patient safety, care, and satisfaction, LJCSC has become a model of exceptional patient care and customer service emulated by practices nationwide. Meet Marie Olesen, CEO »
"We are what we repeatedly do.
Excellence, then is not an act, but a habit."
ARISTOTLE
La Jolla Cosmetic Surgery Centre is located in the Scripps/XIMED Medical Building on the Scripps Memorial Hospital Campus, which is convenient to many local accommodations. La Jolla Cosmetic Surgery Centre's dedication to excellence gives you peace of mind that you've come to the right place.