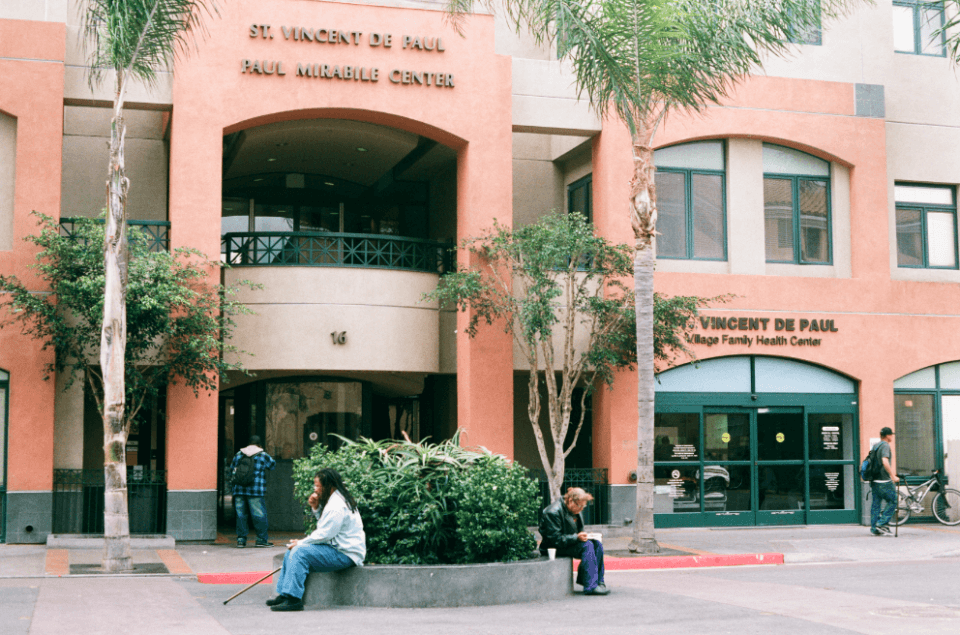 About Father Joe's Villages in San Diego
As San Diego's largest homeless services provider, Father Joe's Villages offers a wide variety of housing and services at several locations including:
Inspired by the legacy of much famed Saint Vincent de Paul, what started as a small chapel serving San Diego's impoverished more than 65 years ago has grown into a cutting-edge provider of housing programs and services.
We prepare up to 3,000 meals and provide a continuum of care to nearly 1,800 individuals every day—from infants and adolescents to adults and seniors. This includes over 780 children and over 200 military veterans. As industry thought leaders, we offer effective tailored-to-client solutions to address the complex needs of the homeless, regardless of age, race, culture or beliefs. Our primary goal is to transform lives and end the cycle of homelessness.
To this end, we provide housing, rental assistance, healthcare, food, clothing, education, job training, mental health, addiction treatment and child development in an internationally modeled "one-stop-shop" approach. Our mission is made possible only through the efforts of compassionate staff, dedicated volunteers and generous public and private donors..
OUR CREED
Compassion:
Concern for others and a desire to assist.
Respect:
An act of giving particular attention or
special regard.
Empathy:
Understanding, an awareness of and
sensitivity to the feelings of others.
Empowerment:
Helping others to help themselves.
Dignity:
Counting all people worthy of our esteem.
Father Joe's Villages Contact Info
Father Joe's Villages
1501 Imperial Ave
San Diego, CA 92101
my.neighbor.org